Shopping for gifts for the upcoming festival? There are plenty of freshly baked offers for charming gift items in the market that will delight your loved ones on any occasion. You need not run from store to store in search of the best gifts for your loved ones. You can buy exotic Sweet Granola Gift Box of 3 Flavors, and a Fitness Freak Granola Sampler in a Wooden Basket online and get them delivered fresh to your dear ones on the scheduled day. Bakery stores with granolas consists of amazing gifts and hampers packed with delectable brownies and cookies, chocolate bars, cupcakes, tea cakes, frosted cakes and many more fascinating food items. You can choose from a wide range of gifts ranging from chocolate gift packs, extravagant hamper, granola hamper, bread & butter, to cookies &brownies, or a mix of everything. In fact, while scrolling through the fascinating collection, you might be tempted to get one gift hamper for yourself too.
Whether it's birthdays, anniversaries, or festivals, there is something for every type of occasion. With these gift hampers, you can avoid wasting your time searching for gifts at crowded marketplaces and stores during the festival season and get gift items online. RakshaBandhan, the upcoming Indian festival is on 26th August 2018. You all must be gearing up to get the best Rakhi gift hampers for your loved ones. Bakeries are ready to serve you with the best Rakhi Gift Hampers and show your love to your dear ones. Start your Rakhi shopping with them and present gifts to people you love and adore our finest collection of hampers treats and gifts baskets.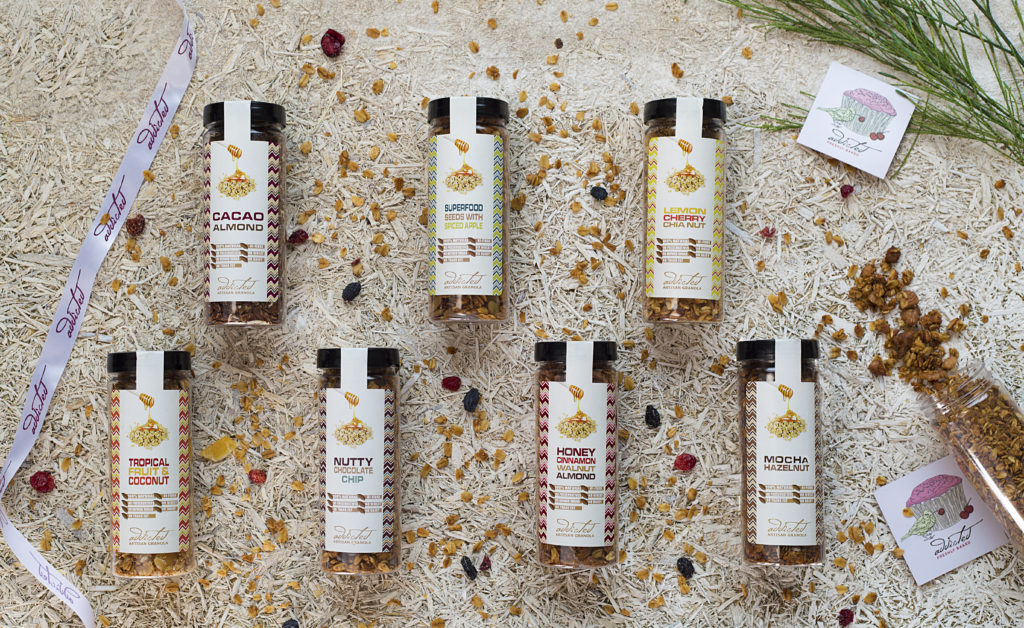 Gifting is the simplest way of spreading love and joy to the dear ones. So, celebrate the little joys and spread happiness to everyone around you by gifting a sweet granola gift box of 3 flavors to your loved ones. The artisan granola is handmade that contains no wheat, no preservatives, no added sugar, no trans-fat, no dairy, and no processed foods. Additionally, the healthy granola uses all the natural ingredients and is rich in fiber and nutrition content. This yummy healthy snack is the perfect breakfast for you and your dear ones.
A thoughtful and healthy gift will always pave the way of appreciation from the people who mean everything for you. Your loved ones will surely appreciate your thoughtfulness and the loving gesture. Top online bakeries aim to make the experience of gifting as quick and pleasant as possible so that you don't lose out your excitement and the joy of gifting. They have brought to the table the finest collection of treats and gift hampers that will surely make the ones receiving it happy and excited.