Diwali is one of India's biggest festivals. The word 'Diwali' means rows of lighted lamps. It is a festival of lights and Hindus celebrate it with joy. During this festival, people light up their houses and shops. They worship the Lord Ganesha for good welfare and prosperity and Goddess Lakshmi for wealth and wisdom.
One of the most fun customary traditions of Diwali is giving your co workers, friends and family, little gifts in the days leading up to Diwali. It is a time of the year when you re establish old connections and form new relationships through the process of spreading love. Traditional food items are gifted on Diwali, specially sweet consumables , as they are said to bring celebrations and happiness into a house.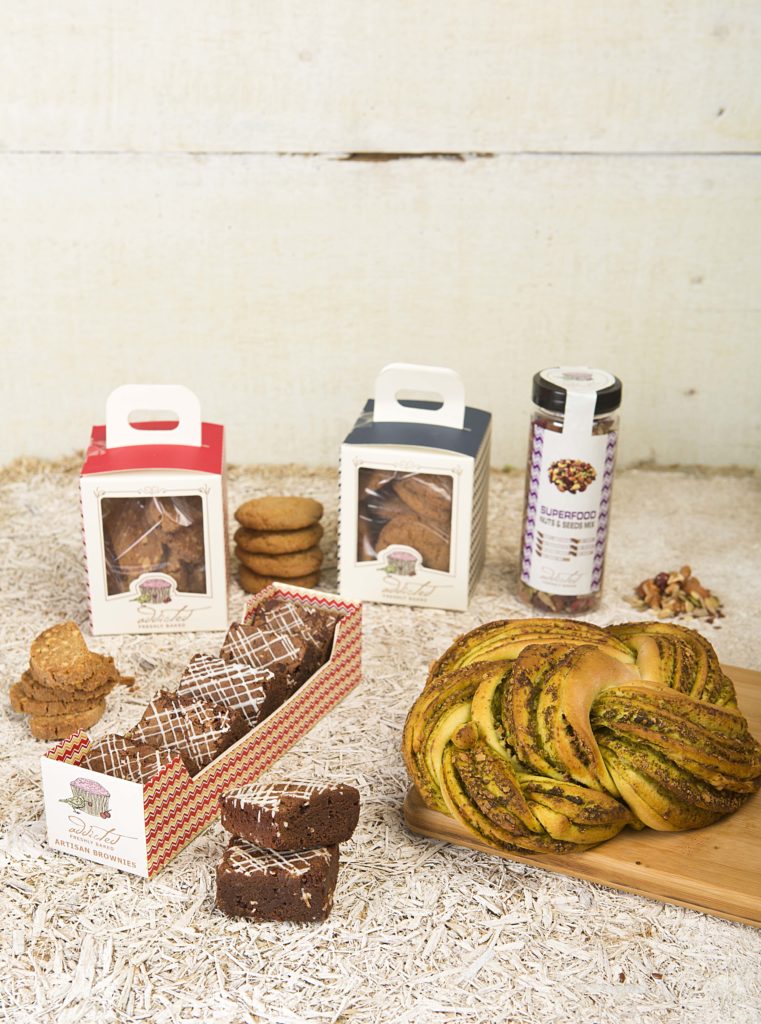 We at Addicted customise in gifting hampers specially for the festive season. Be it healthy snacking items such as granola or indulgent products such as different types of cookies, tea cakes, brownies, chocolates , we combine different items to create a special one specially for you.
Whether you are interested in bulk quantities for Diwali gifting to your co workers, or in personalisation for your loved ones, we have something for everyone. Our full range of gifting hampers is available on our website – www.addicted.co.in. In addition you can call us on +919953393808 to get more information and for bulk quantity pricing.