Granola is good. It's good fuel to ensure you have a productive morning. It's a good snack that's filling enough to tide you over until your next meal. It's a good dessert accompaniment, sprinkled on ice cream or a lumpy, bubbly fruit crisp. But homemade granola is great. Homemade granola is an entirely different species from that thing you find in a cardboard box on the top shelf of your grocery store. Homemade granola is a wildly selfish yummy being that only you can control.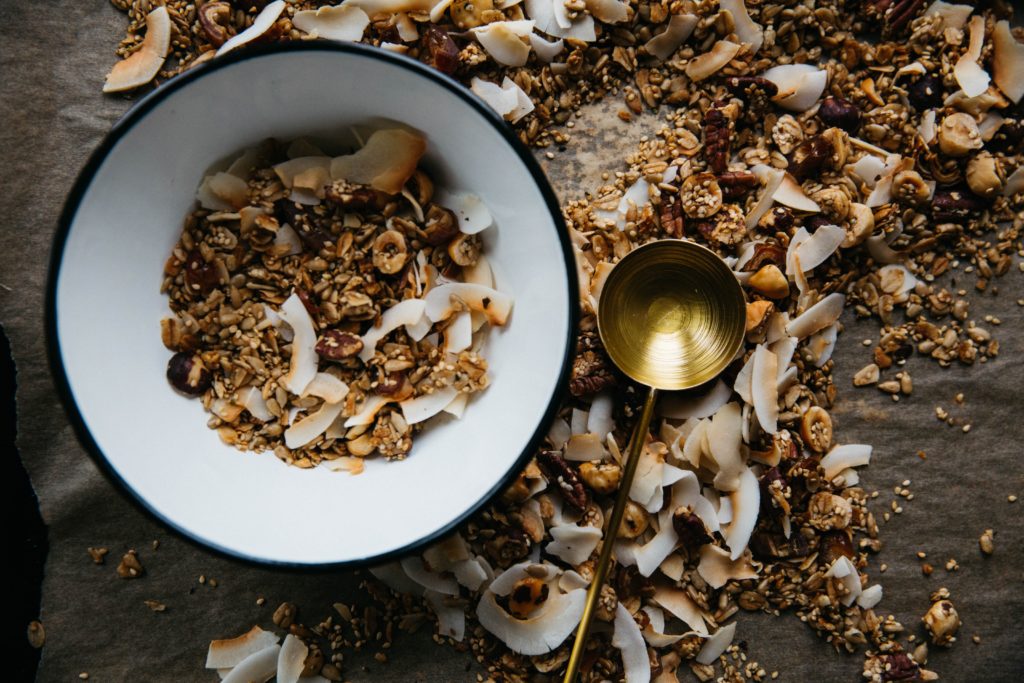 When you make your own granola, you put in what you love in your favourite version of granola. Fond of coconut? Throw in 2 cups. Not crazy about pumpkin seeds? Don't let them anywhere in your sight. Infatuated with chocolate? Add half a bag of your favorite chunks or actually just add the whole thing.
I like to think of making granola as more than an exercise in baking (partially because it's not really baking, but more like throwing and mixing and crisping), and more along the lines of a delicious activity. Forget what you know, tuck those traditional granolas back in their boxes, run to your pantry and search and practice until you find that secret, special, fabulous granola that is unique to you.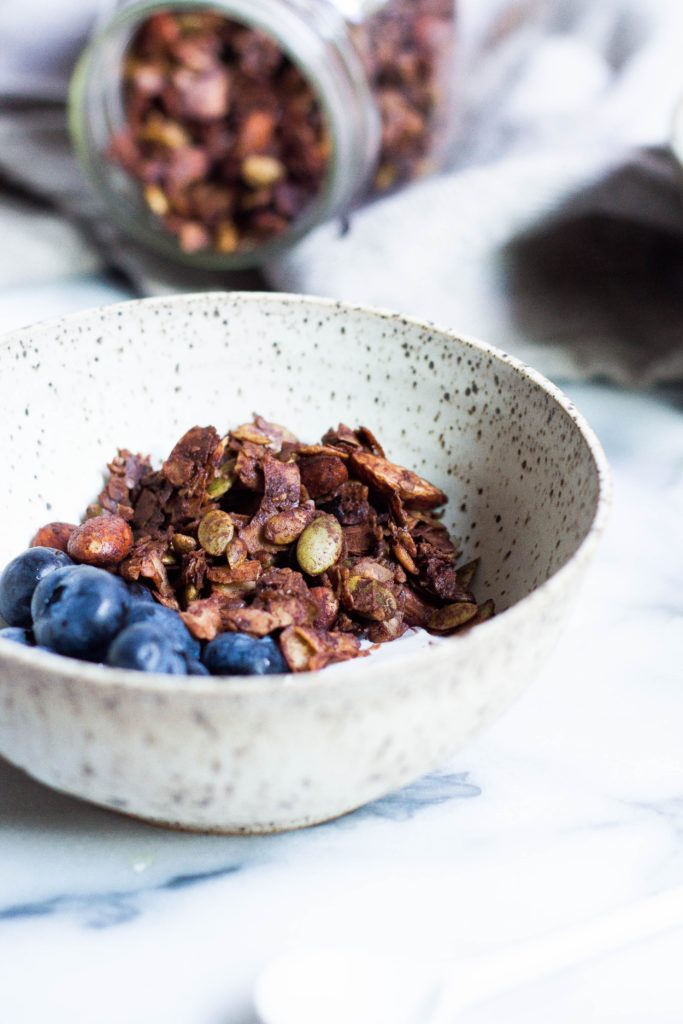 How to Make Granola Without a Recipe?
1.  Toss oats and add-ins (minus any chocolate) into a large bowl. Think dried fruits such as cranberries, apricots, dark raisins, coconut flakes, nuts be it almonds, walnuts, pecan nuts, cereal, or seeds such as a mix of pumpkin , sunflower, watermelon. Half cup of oats rounds out to above one serving, so use that as a guide for how much you want to make. You can use any proportion of oats to your nuts and fruits mix , generally equal proportions of both, i.e., one cup oats to one cup of the mix ins is a good granola texture.
2.  Drizzle your oaty fruity nutty pile with brown sugar (about 1/4 cup for every 2 cups of oats), a few glugs of maple syrup or honey, a dash of vanilla, and canola or olive oil (around 1 tablespoon for every cup).
3.  Mix your masterpiece well, get your hands on in there and coat everything there is to coat.
4.  Spread the mixture on a baking sheet and bake at 350 degrees farenheit until crispy, golden, and toasty, about 20-30 minutes, ever so often stirring the granola with a spoon to ensure it browns evenly.
5.  Let cool on the sheet before breaking up into lumpy gorgeous clumps.
6.  Mix in any meltables ( dark chocolate, butterscotch, or peanut butter chips) once it's completely cool, and pamper yourself with a handful of the final product, the granola you just created.