What is the first thing that comes to your mind when you think of the word chocolate? Childhood memories, birthday cakes, celebrations, messy hands, the feeling of smooth chocolate melting on your tongue. While we consume a whole lot of chocolate through our lives, little is known about how chocolate originates as well as the various types of chocolate that exist.
Given below is a simple breakdown of chocolate, what different percentages mean, as well as some basics about how to treat chocolate.
All chocolate begins with cacao beans that have been harvested, fermented and ground. The resulting paste is called cacao liquor. How the cacao liquor is processed determines the end product.
The different types of chocolate used in cooking are:
Unsweetened chocolate: 100 per cent cocoa paste with no sweetener added.
Bittersweet chocolate: Sweetened chocolate created by adding sugars, extra cocoa butter, vanilla, and an emulsifying agent. It consists of 35 per cent cocoa paste and 27 per cent cocoa butter, with less than 50 per cent sugar added.
Semisweet chocolate: Sweetened chocolate with the same ingredients added to make bittersweet chocolate, but consisting of 27 per cent cocoa butter, 15 per cent cocoa paste , and more than 50 per cent added sugar.
White chocolate: Not actually chocolate, but extracted cocoa butter mixed with sugar, milk, vanilla and an emulsifying agent.
Cocoa Powder: A fine powder ground from the solid cake that is the result of pressing chocolate liquor to separate the butter from the solids. Cocoa powder is not to be confused with cocoa mix, which has sugars and other flavoring agents added.
Cocoa Butter: This is the pale, almost cream fat that is extracted from cacao beans during the chocolate making process.
MELTING CHOCOLATE
Chocolate has two enemies: heat and liquid. It must be melted carefully with gentle heat. Overheated chocolate tastes scorched and has a lumpy texture. Even a tiny drop of liquid can cause the chocolate to seize.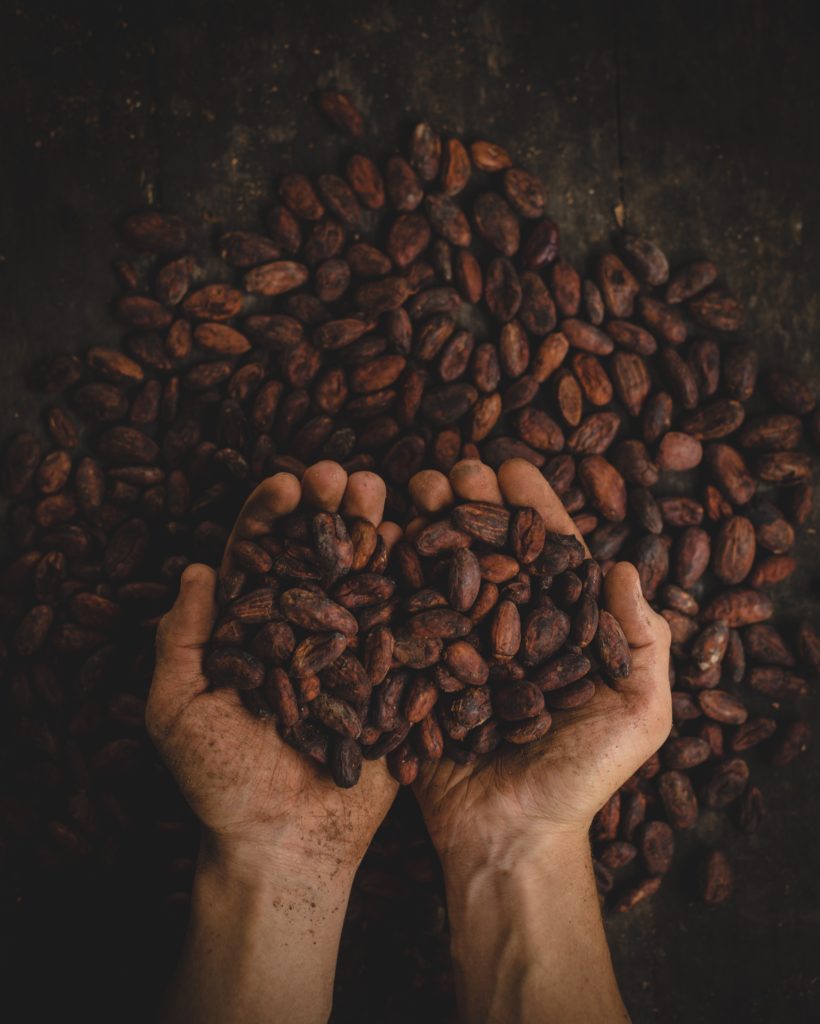 To melt chocolate, coarsely chop chocolate into small uniform pieces. Place the chocolate in a heatproof bowl that is wider that the saucepan you will be using. Bring one inch of water to a simmer in the saucepan. Place the bowl with the chocolate over the hot water and let stand, stirring occasionally, until it is smooth and melted. Do not let the bottom of the bowl touch the water. Remove from the heat. The wide bowl exposes the most chocolate to the heat and the melting goes quickly, especially with large amounts of chocolate.
A chocolate connoisseur is one who can judge the smoothness, acidity, intensity as well as the melting point of chocolate. With this knowledge above, each one of you should be more aware and try to judge the characteristic of each chocolate piece you bite into, as each cocoa bean is unique in flavor giving us an amazing array of beautiful chocolate.