There is something nostalgic about holding a cup of warm hot chocolate in your hands be it on a rainy day, while walking on the streets on a cold winter day, by your bedside while reading your favorite book, or just to bring a smile to your lips any time. In these global warming times with endless summer days, iced chocolate now almost has the same romantic notion. We flirt with our chocolate drinks using sea salt, cinnamon, orange zest, chilli, and alcohol or just about anything in our pantry at that moment as per our mood. We at times use just good old whole milk, cream, a combination of both or give it a vegan twist with coconut milk, almond milk, again play it by what's available and what your palate desires at that moment. Feel free to use a sweetener of your choice be it maple syrup, jaggery, honey , sugar cane or just play around with the chocolate proportions to make it less or more intense.
Below we've give you our two time tested classic recipes of old fashioned chocolate and cocoa both in a hot and iced version. Use these recipes as a template to play around with and create your own multiple favorites of the same.
OLD FASHIONED HOT CHOCOLATE/ICED CHOCOLATE
INGREDIENTS
• One cup (240 ml) whole milk , or cream , or any combination of milk/cream
• 50 grams semisweet chocolate or any chocolate of your preference (in class we use 55%)
• Pinch of salt
• Mix ins – spices such as cinnamon, nutmeg, chilli, orange zest, any liquor such as bailey's, Kahlua, amaretto, Cointreau, extract such as vanilla, peppermint.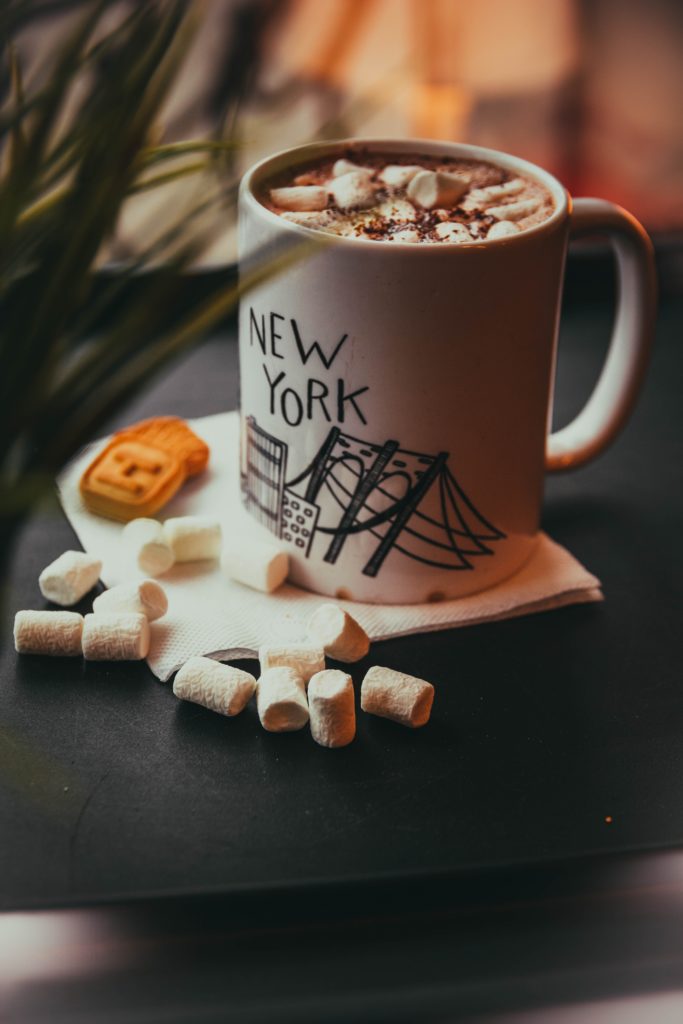 PREPARATION
1. Bring the milk to a boil in a small saucepan.
2. Remove the pan from the heat and whisk in the chocolate.
3. Add a pinch of salt and any spice mix ins.
4. Strain the hot chocolate into a mug. If you like it frothy then blend it in the blender.
5. Top the hot chocolate with marshmallows, whipped cream, chocolate shavings and serve.
NOTE: Spices should be half teaspoon in a mug, liquor can be up to a tablespoon depending how strong you want the flavor to be, any concentrated extract should be one fourth teaspoon.
HOT COCOA/ICED COCOA
INGREDIENTS
• 1- 2 tablespoons unsweetened cocoa powder (depending how strong you like it)
• 1-2 tablespoons sugar, honey, maple syrup, coconut sugar (depending on how sweet you like it )
• Pinch of salt
• One cup (240 ml) milk, cream, or any combination of milk/cream
• Mix Ins – same as hot chocolate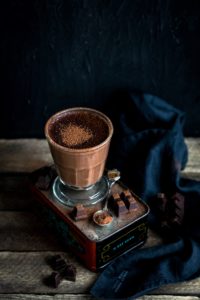 PREPARATION
1. Whisk together the cocoa, sugar, salt, milk in a small saucepan over medium-low heat until cocoa and sugar are dissolved.
2. Heat the mixture, whisking constantly, until it is hot but not boiling
3. Whisk in the mix ins if any.
4. Strain the cocoa mixture into a mug and serve. If you like it frothy, can blend the same.